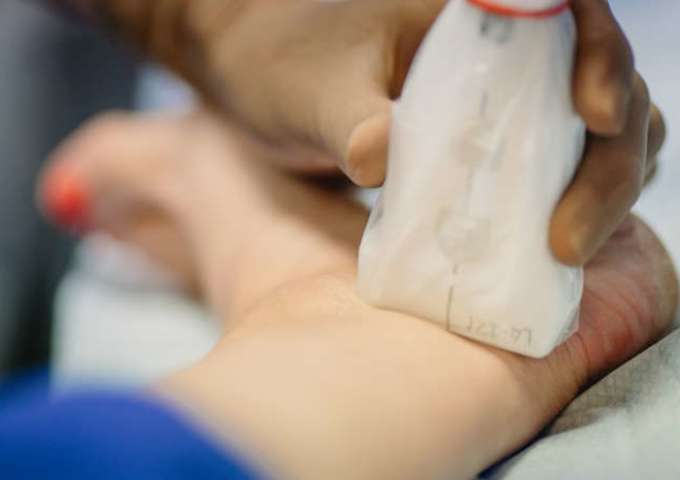 Regional Anaesthesia
Ultrasound-guided RA and ambulatory orthopedics
Clinique Juge - 116 Rue Jean Mermoz, 13008 Marseille, France
Booked 2 times
flag Languages spoken : French
4-handed practice

Level required: beginner

Max 1 person

Duration : 2 days
Program
Beginner program
Adapting these techniques is essential for ambulatory and fast-tracking practice; distal and selective blocks for hand and foot surgery are one of the solutions. Even for painful surgery, there are solutions such as peri-nervous and especially distal (tibial, radial, etc.) catheters compatible with early mobilization. We perform 4000 ALR / year, 1000 catheter / year of which 250 / year are ambulatory.
Practical aspects
2 or 3 days' training. Each half-day is dedicated to one orthopedic subspecialty: knee-hip, or ankle-foot, or hand-wrist, or shoulder. Distal blocks of the ankle, hand and face will be studied from all angles.
My equipment
SONOSITE XPORTE NEEDLES PAJUNK 24G
Associated skills
Acute Pain
Ambulatory
Clinical Pathway
Face, Cervical - eye - neck blocks
Multimodal Analgesia
Orthopedy
Otolaryngology - Maxillofacial
Perienural Catheters
Peripheral Regional Block
Plastic and Reconstructive Surgery
Post Operative Rehabilitation
Regional Anesthesia and Ambulatory
Regional anesthesia complications
Trunk blocks
Mentor
Dr Philippe Grillo
J'adore l'ALR et surtout les possibilités qu'elle offre en terme de prise en charge: du lifting sous ALR à la chirurgie prothétique du genou ou de l'épaule en ambulatoire en passant par la coiffe des rotateurs. Je serai ravi de vous montrer comment l'intégrer dans des programmes RAAC et surtout comment le mettre en oeuvre au sein d'une importante activité libérale.
Reviews
Vos confrères qui ont participé à ce tandem l'ont évalué :
No review