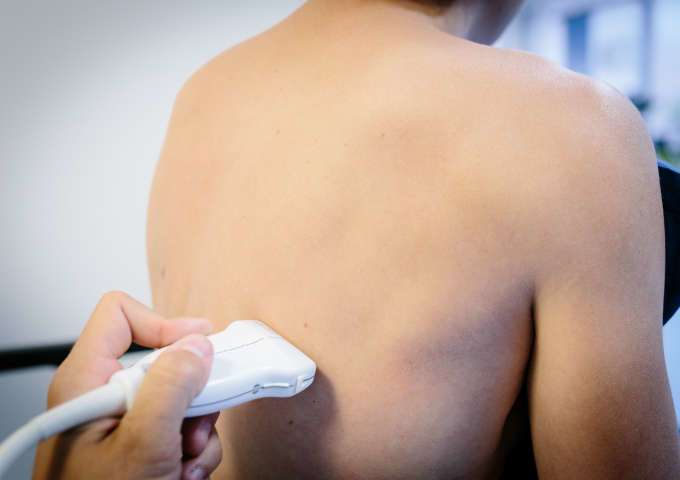 Regional Anaesthesia
Ultrasound-guided RA
Clinique du parc - 50 Rue Emile Combes, 34170 Castelnau-le-Lez, France
Booked 1 times
flag Languages spoken : French, English
4-handed practice

Level required: beginner

Max 2 people

Duration : 2 days
Program
Beginner program
Learn RA, self-taught or based on theoretical knowledge, with intensive practice in the care of a friendly, highly motivated team of anesthetists.
Practical aspects
Medullary RA (thoracic, uper and lower lumbar). Peripheral RA, ultrasound-guided and/or with neurostimulation.
Program details
Practitioner of RA and ultrasound for more than 10 years, I would like to pass along my techniques.
My equipment
2 ultrasounds, neurostimulators, a pre-anesthesia room dediated to RA
Associated skills
Fluid Therapy
Acute Pain
Anesthesia and Obesity
Bloc au canal des adducteurs
Bloc du nerf axillaire
Bloc du plexus cervial
Bloc sciatique par voie subglutéale
Clinical Pathway
Digestive Endoscopy
Epidural and Spinal Blocks/ TAP
Fast Trach Surgery
GA and Analgesia Monitoring
Hemodynamic Monitoring
Multimodal Analgesia
Neuropathic pain
One Lung Intubation
Perienural Catheters
Peripheral Regional Block
Peripheral Venous Access
Post Operative Rehabilitation
Regional Anesthesia and Ambulatory
Regional Anesthesia and Neurostimulation
Regional anesthesia complications
Supra Scapular Block
Trunk blocks
Ultrasound-Guided Puncture
foot blocks
Mentor
Dr Matthieu Ponrouch
Reviews
Vos confrères qui ont participé à ce tandem l'ont évalué :
No review