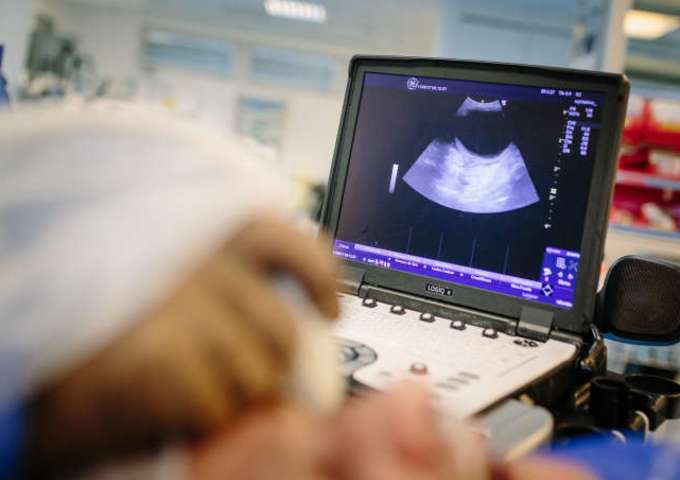 Regional Anaesthesia
RA in ultrasound-guided ophthalmology
Clinique Thiers - 330 Avenue Thiers, 33100 Bordeaux, France
Booked 60 times
flag Languages spoken : French, English
4-handed practice

Level required: all levels

Max 2 people

Duration : 2 days
Program
Beginner program
2-day training: Sonoanatomy Ultrasound Guidance, optimization of practices in ultrasound-guided regional anesthesia in ophthalmology. For Trainees with or without mastery of ophthalmologic or Ultrasound Guidance in RA. Availability (2 per tandem) - 1 place 11-12th September
Advanced program
2-day training: Sonoanatomy Ultrasound Guidance, optimization of practices in ultrasound-guided regional anesthesia in ophthalmology. For Trainees with or without mastery of ophthalmologic or Ultrasound Guidance in RA. Availability (2 per tandem) - 1 place 11-12th September
Practical aspects
Training begins upon arrival in Bordeaux, late afternoon. Meeting and presentation of slides over hors d'oeuvres or a casual dinner. The first morning will be held at the clinic to take time to begin training: You first observe me in my ultrasound-guided practice of ORA. Then on the anesthetized eye, you take the probe to study the sonoanatomy of the orbit and do the mesures of the globus. The first afternoon will be commencement of apprentice ultrasound-guidance. Free time for diner to explore Bordeaux. Second day morning will be dedicated to learning ultrasound techniques and 4-handed practices. On demand it could be proposed to continue on the afternoon.
Program details
Ultrasound allows for the improvement of both effectiveness and safety of ophthalmic RA techniques on a daily basis. These advantages benefit all of my patients, from severe myopia to retinal surgery. I developed my techniques first in the anatomy laboratory and then with patients. I would like to share this technical experience with my colleagues.
My equipment
Ultrasound Scanner : Logic e GE avec sonde microconvexe 8C Needle : SonoEye Pajunk/Gamida
Associated skills
Fluid Therapy
Acute Pain
Awake Fiberoptic Intubation
Axillary block sous paraneural
Bloc du plexus cervial
Bloc sciatique par voie subglutéale
Bloc sensitif du nerf radial
Central venous Puncture : PIC Catheter...
Clinical Research
Difficult Ventilation
Face, Cervical - eye - neck blocks
GA and Analgesia Monitoring
General Anesthesia
Hemorrhage Shock
Hypnosis
Jet Ventilation
Master class - Symposium
Onsite Trainings
Ophtalmology
Otolaryngology - Maxillofacial
PECS blocs
Perienural Catheters
Peripheral Regional Block
Peripheral Venous Access
Regional Anesthesia and Ambulatory
Sedation out of OR and ICU
Sub Glottic System
Target controlled infusions - Closed-loop
Trunk blocks
Ultrasound Guided Epidural Block
Ultrasound Guided Regional Anesthesia
Ultrasound-Guided Puncture
Video Laryngoscopy
foot blocks
Mentor
Dr Lucie Beylacq
Le partage de savoir-faire est tres enrichissant. "Venez me voir et vous m'apprendrez" disait le Pr Vincent Chan. Je vous dirais "Venez, partageons, et apprenons ensemble en Tandem on se sent beaucoup mieux."
Reviews
Vos confrères qui ont participé à ce tandem l'ont évalué :