Full Whole Body Scans Ultrasounds
Parcours débutant écho en réanimation
Hôpital Begin - 69 Avenue de Paris, 94160 Saint-Mandé, France
Booked 9 times
flag Languages spoken : French, English
4-handed practice

Level required: beginner

Max 3 people

Duration : 2 days
or adjustable on estimate
Program
Beginner program
Formation ouverte à tous et pouvant être adaptée en fonction des niveaux de chacun : totalement novice ou débutant en écho ou souhait de perfectionnement sur certains examens.
Practical aspects
Formation sur une durée de 3 heures avec environ une heure de présentation théorique, réponse aux questions puis 2 heures de mise en pratique sur différents patients pour s'assurer de l'acquisition des coupes échographiques.
Program details
Introduction à l'échographie en réanimation : FAST écho, écho pleura-pulmonaire, échographie cardiaque, gastrique. Présentation théorique puis pratique sur les patients du service de réanimation polyvalente. La formation proposée a été dispensée à plusieurs reprises dans des ateliers pratiques d'échographie (AEA, ESRA notamment) et a chaque fois donné satisfaction. La partie pratique consiste en une démonstration puis une réalisation des coupes à 4 mains permettant une vraie acquisition de la technique.
My equipment
Vivid S5 de General Electrics
Associated skills
Fluid Therapy
Bioreactance technology
Brain Dead / Life Sustaining Treatment Limitation
Brain Injury
Cardiac Arrest
Cardiac Ultrasound (trans-thoracic and trans-oesophagial)
Central venous Puncture : PIC Catheter...
Clinical Research
Cranial Trauma
FAST -PREP
GA and Analgesia Monitoring
Hemodynamic Monitoring
High Intracranial Pressure
Humanitarian Medicine
Intracranial Pressure
Intubation
Life Sustaining Treatment Limitation
MEDEVAC
NIRS
Non Invasive Ventilation
Pharmacology: Curare, Hypnotics, Morphine
Pleuropulmonary Ultrasound
Sub Glottic System
Target controlled infusions - Closed-loop
Thoracic Ultrasound
Transcranial Doppler and optical nerve ultrasound
Ultrasound-Guided Puncture
Mentor
Dr Clément Dubost
Chef de service de réanimation polyvalente à l'HIA Bégin depuis un an, j'ai passé deux ans en antenne chirurgical au cours desquels j'ai effectué 5 missions en Afrique. J'ai donc appris à travailler dans les conditions particulières et où l'échographe était souvent notre seule ressource. Je suis tout particulièrement intéressé par les problématiques neurologiques en lien avec notre spécialité c'est à dire surtout le monitorage non-invasif de la pression intra-crânienne et le monitorage de la profondeur de la sédation, tant en réa qu'au bloc.
Reviews
Vos confrères qui ont participé à ce tandem l'ont évalué :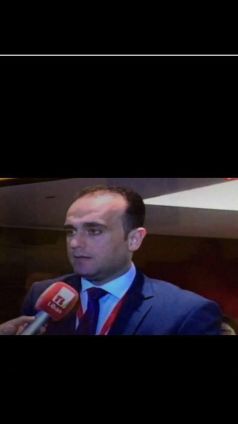 Dr Mahmoud Salah
07/12/2018
Bonjour: Formation Intéressante, ambiance conviviale et super Mentor Clément Dubos, grand merci a clément ainsi que son équipe et surtout Alexandre je reviendrais chez vous très bientôt.