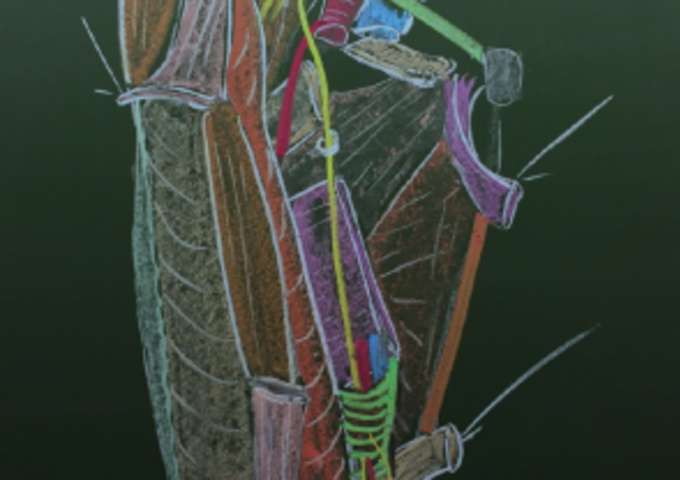 Regional Anaesthesia
Ligamentoplastie du genou: ALR et RRAC sont compatibles
Clinique du Sport Bordeaux Mérignac - 4 Rue Georges Negrevergne, 33700 Mérignac, France
flag Languages spoken : French, English
4-handed practice

Level required: all levels

Max 3 people

Duration : 1 day
Program
Beginner program
Sonoanatomie puis réalisation des blocs
Advanced program
Sonoanatomie puis réalisation des blocs
Practical aspects
Sonoanatomie du pli inguinal au canal des adducteurs. Découverte des "canal des adducteurs"et leurs conséquences Réalisation de blocs Suivi des patients en pré per et post opératoire. Visite avec les kinésithérapeutes et validation du protocole
Program details
Première clinique de France pour la ligamentoplastie du genou depuis que les différents classements existent, nous réalisons environ 1900 DIDT/DT4 par an sous AG/ALR combiné. Nos résultats en terme d'analgésie était excellent (étude nationale SFA 2016) mais nous avons voulu, tout en gardant ce niveau d'analgésie, nous diriger vers une verticalisation des patients des J0. Le pari est réussi. Venez profiter de notre expérience du Canal des Adducteurs pour la chirurgie ligamentaire du genou.
My equipment
Echogaphes Sonosite: X Porte ou Edge aiguilles B Braun ou Pajunk
Associated skills
Blood Saving Techniques
Computerisation
Elderly
Epidural and Spinal Blocks/ TAP
Face, Cervical - eye - neck blocks
Multimodal Analgesia
Ophtalmology
Perienural Catheters
Peripheral Regional Block
Post Operative Rehabilitation
Quality Certification
Regional Anesthesia and Ambulatory
Risk Management
Mentor
Dr Grégory Destruhaut
Mon activité est quasiment exclusivement tournée vers l'ALR et l'ambulatoire. Je travaille actuellement sur deux sites à Bordeaux. A la Clinique du Sport de Bx-Mérignac, j'accompagne des patients sous ALR périphérique pour une activité d'orthopédie extrêmement variée. A la Nouvelle Clinique Bel Air, l'oculoplastie est mon activité principale, de la pédiatrie à la gérontologie, le tout en ambulatoire.
Reviews
Vos confrères qui ont participé à ce tandem l'ont évalué :
No review