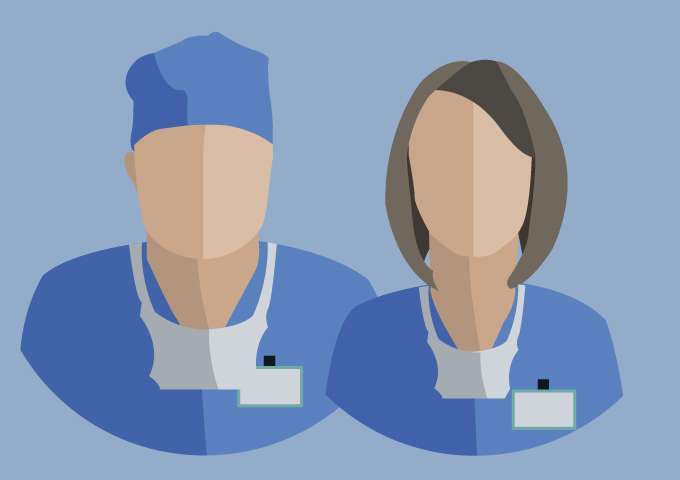 Ultrasound but Regional Anesthesia
Doppler Transcranien
CHRU Clermont Ferrand Gabriel Montpied - 58 Rue Montalembert, 63000 Clermont-Ferrand, France
Booked 2 times
flag Languages spoken : French, English
4-handed practice

Level required: all levels

Max 1 person

Duration : 1 day
Program
Beginner program
Objectifs de la formation: que vous repartiez en maitrisant le DTC
Advanced program
Objectifs de la formation: que vous repartiez en maitrisant le DTC
Practical aspects
Je peux vous apprendre le DTC en une demi-journée. Je vous propose de me suivre sur une demi-journée aux urgences.. Horaires: 8h-18h Je vous montrerai puis vous effectuerez vous même de DTC sur une dizaine de patients. Je vous adresserai en amont des supports de formation. 3 phases: réalisation de la technique (définir incidences et fenêtre) mesure des vélocités interprétation des résultats.
Program details
L'écho à changé mon quotidien, je ne peux plus m'en passer, je l'ai complètement intégré dans ma pratique clinique et j'aimerais vous en faire profiter! L'échographie dans tous ses états...pour la FAST, l'hémodynamique et le DTC, l'écho est devenue incontournable. Compter 10 minutes pour le DTC (5minutes avec entrainement), 10 minutes pour une FAST et 30 minutes pour l'écho hémodynamique (puis 15 minutes avec entrainement), Les études en cours: traumatisme cranien léger et intérêt du doppler TC PHRC dyspnée et utilisation de l'écho pulmonaire et cardiaque ( avec Thibaut Desmettre Besançon). Notre service est un service d'urgences de patients âgés, 145 à 160 patients par jour
My equipment
CX 50 portable Philips Sonosite Edge
Associated skills
Cardiac Ultrasound (trans-thoracic and trans-oesophagial)
FAST -PREP
Simulation Training / cadaver shop
Thoracic Ultrasound
Transcranial Doppler and optical nerve ultrasound
Mentor
Dr Christophe Perrier
L'échographie a changé ma vie d'urgentiste, je souhaite partager mon expertise avec vous.
Reviews
Vos confrères qui ont participé à ce tandem l'ont évalué :
No review