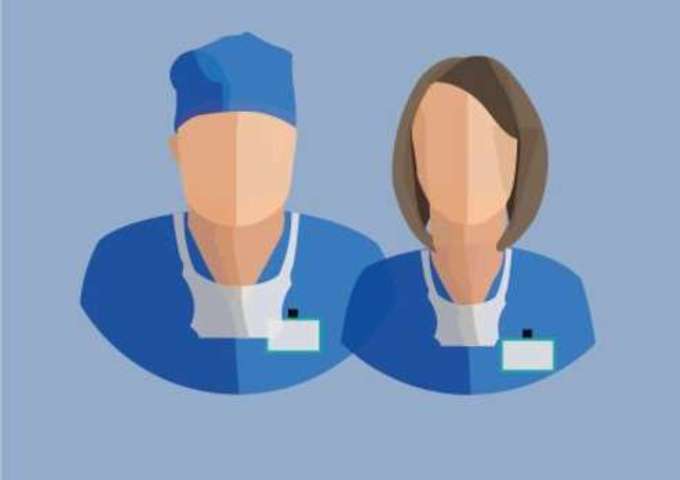 Butée Latarjet Bankart Arthroscopique
Caen, France
flag Languages spoken : English, French
4-handed practice

Level required: beginner

Max 1 person

Duration : 1 day
Program
Beginner program
On peut envisager une transmission de butée+ prothèse dans la même journée, ou 1/2 journée pour butée d'épaule. L'idéal pour apprendre: 2 sur cadavres, 2 accompagnés. La formation s'adresse à tous: internes comme expérimentés, je serai ravi de partager avec vous mes trucs et astuces!
Practical aspects
Mon activité est uniquement centrée sur l'épaule. opération mardi (6 ou 7 épaules) et mercredi. Je vous accueille le matin de la chir +/- diner la veille à votre convenance. programme; en avril, mai, aout, septembre
Program details
Grande expérience de l'arthroscopie technique @latarjet Boileau avantage: moins invasif, baisse de risque infectieux par 100, traiter toutes les lésions (retente du bourrelet, comblement d'ancoche possible...) .systématise la position beaucoup plus fiable. Technique de pointe compliquée avec une courbe d'apprentissage. au moins 10 pour maitriser la technique. 3h au début maintenant 1h20/1h30
My equipment
Arthroscope: Smith and Nephew Prothèse: TM Reverst Zimmer / Ascend Flex Tornier-Wright
Associated skills
Adhesive Capsulitis
Arthoscopie de genou
Arthroplastie de la Ceinture Scapulaire
Arthroplastie de la Ceinture Scapulaire
Arthroscopic Shoulder Synovectomy
Arthroscopic rotator cuff repair
Arthroscopic: Glenoid Implant
Arthroscopics Anchors
Arthroscopie de coude
Arthroscopy for Shoulder Fractures
Arthrose du coude
Athlete: Shoulder injuries
Biceps Tenotomy or Tenodesis
Capsuloplasty
Chirurgie à ciel ouvert du coude
Compression du nerf ulnaire
Coracoid Abutment
Endoscopie: Nerf Ulnaire au Coude
Epicondylites, Epitrochlétite
Face, Cervical - eye - neck blocks
Fractures peri-prothetiques
Hemi Shoulder Arthroplasty
Humerus nonunions
Instabilité du coude:
Latissimus dorsi transfer
Ligamentoplastie DIDT
Lésions la Coiffe des Rotateurs
Open Rotator Cuff Repair
Ostéosynthèse Clavicule-acromion
Ostéotomie de la clavicule
Raideurs du coude
Repair Subscapularis Tears
Reverse Shoulder Arthroplasty
Revision Shoulder Arthroplasty
Rupture du Biceps
Réinsertion Biceps
Scapulohumeral Arthrodesis
Shoulder Calcific Tendonitis
Shoulder Instability
Shoulder and osteoarthritis
Shoulder tendonitis
Slap tears
Sub-Acromial Conflict
Tendinopathie Biceps Brachial, du Triceps Brachial
Total Shoulder Arthroplasty
ablation d'ostéophytes
arthrolyse du coude
décompressions sous acromiale
entorses et luxation acromio-claviculaire
exerese d'un hygroma, d'une tumeur des parties molles du coude
libératoin articulaire
ostéochondrite dissécante
ostéosynthèse de la scapula
ostéosynthèse palette humérale
ostéosynthèse palette humérale
pathologie méniscale
épicondylites: désinsertion de l'ECRB
Mentor
Dr Franck Dordain
Pratique quasi exclusive de la chirurgie de l'épaule et coude, je travaille à la Clinique Saint Martin, classée dans les 5 premiers établissements privés de France depuis 10 ans avec une équipe complète et investie. Prothèse totale totale d'épaule avec guides PSI, pratique de toutes les techniques arthroscopiques de l'épaule (butée sous arthroscopie (endobouton), coiffe, transfert grand dorsal, Weaver Dunn, bankart, Wolf), accompagné d'une équipe d'anesthésistes rodés à l'ostéoarticulaire. J'aime transmettre et travailler en équipe.
Reviews
Vos confrères qui ont participé à ce tandem l'ont évalué :
No review