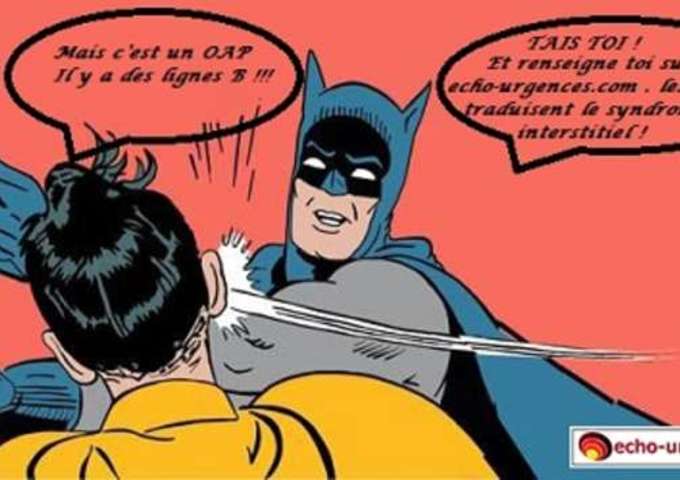 Ultrasound but Regional Anesthesia
Echographie pulmonaire
Centre hospitalier général -
Booked 1 times
flag Languages spoken : French
4-handed practice

Level required: all levels

Max 2 people

Duration : 1 day
or adjustable on estimate
Program
Beginner program
Atelier clinique et topo pratique Pourquoi ? Comment ? Sémiologie / épanchements / condensation / syndrome interstitiel / Algorithme décisionnel Une banque d images personnelles et une biblio vous seront offertes
Practical aspects
Atelier écho-clinique
Program details
L'échographie pulmonaire est une révolution en marche! Venez me rejoindre afin de partager cette passion qui va transformer la prise en charge de vos patients à travers un apprentissage au lit du malade . Vous ne serez plus le même clinicien après une journée de formation echo-clinique .
My equipment
Ulite de chez Sonoscanner avec sonde microconvexe Vivid S5 de chez GE avec sonde linéaire haute fréquence, sonde abdominale basse fréquence , sonde cardio phased array
Associated skills
Airway Ultrasound
Cardiac Ultrasound (trans-thoracic and trans-oesophagial)
FAST -PREP
Peripheral Venous Access
Thoracic Ultrasound
Transcranial Doppler and optical nerve ultrasound
Ultrasound Kidney-Blad
Mentor
Dr Yannick Lebret
Je suis un écho-urgentiste clinicien convaincu et j'intègre l'échographie clinique dans ma pratique quotidienne , comme un prolongement de l'examen au lit du malade . Je souhaite participer à la vague de désacralisation de l'échographie qui doit pouvoir être pratiquée par TOUS les médecins ! Inspection , Palpation , Auscultation , Ultrasons ! Praticien Hospitalier Urgentiste , je suis formateur Winfocus et formateur pour le DIU d'échographie . Ainsi , venez vers moi pour un écho-accompagnement au lit du malade , soit dans le cadre de ma pratique clinique , soit sur des vacations dédiées. Selon les possibilités de chacun , je propose un tandem en deux temps : découvrir les aspects théoriques la veille et passage en pratique le lendemain . Possibilité selon les tandems de s'exercer sur simulateurs .
Reviews
Vos confrères qui ont participé à ce tandem l'ont évalué :
No review