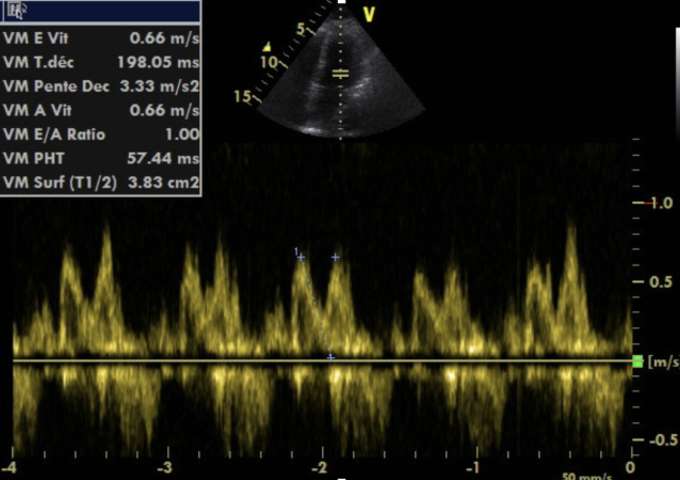 Full Whole Body Scans Ultrasounds
Echographie cardiaque
Hôpital Begin - 69 Avenue de Paris, 94160 Saint-Mandé, France
Booked 15 times
flag Languages spoken : French, English
4-handed practice

Level required: all levels

Max 3 people

Duration : 1 day
or adjustable on estimate
Program
Beginner program
Prise en main de la sonde d'écho cardiaque, réalisation des 4 principales coupes, comment s'y retrouver quand on ne voit rien, guide pour répondre à 5 questions simples : fonction systolique, fonction diastolique, débit cardiaque, état du péricarde et statut volémique.
Advanced program
Réalisation d'un examen échocardiographique complet avec rédaction d'un compte-rendu d'examen, réalisation d'images et de boucles pour comparer les examens d'un jour à l'autre, évaluation des valvulopathies, mesure de la FEVG avec les méthodes de référence (Teicholz et Simpson). Réponse aux questions des apprenants.
Practical aspects
Présentation théorique d'une heure avec description des principales coupes, des objectifs de l'examen puis mise en pratique au lit du patient avec d'abord une démonstration puis la réalisation de l'examen par l'apprenant
Program details
Echographie cardiaque en réanimation avec description des coupes de base, réalisation d'un examen cardiaque systématique, rédaction d'un compte-rendu d'écho, évaluation des principales dysfonctions rencontrées en réanimation, réalisation d'images et de films pour comparer les examens d'un jour à l'autre, évaluation des valvulopathies et de l'état volémique du patient.
My equipment
Vivid S5
Associated skills
Fluid Therapy
Bioreactance technology
Brain Dead / Life Sustaining Treatment Limitation
Brain Injury
Cardiac Arrest
Cardiac Ultrasound (trans-thoracic and trans-oesophagial)
Central venous Puncture : PIC Catheter...
Clinical Research
Cranial Trauma
FAST -PREP
GA and Analgesia Monitoring
Hemodynamic Monitoring
High Intracranial Pressure
Humanitarian Medicine
Intracranial Pressure
Intubation
Life Sustaining Treatment Limitation
MEDEVAC
NIRS
Non Invasive Ventilation
Pharmacology: Curare, Hypnotics, Morphine
Pleuropulmonary Ultrasound
Sub Glottic System
Target controlled infusions - Closed-loop
Thoracic Ultrasound
Transcranial Doppler and optical nerve ultrasound
Ultrasound-Guided Puncture
Mentor
Dr Clément Dubost
Chef de service de réanimation polyvalente à l'HIA Bégin depuis un an, j'ai passé deux ans en antenne chirurgical au cours desquels j'ai effectué 5 missions en Afrique. J'ai donc appris à travailler dans les conditions particulières et où l'échographe était souvent notre seule ressource. Je suis tout particulièrement intéressé par les problématiques neurologiques en lien avec notre spécialité c'est à dire surtout le monitorage non-invasif de la pression intra-crânienne et le monitorage de la profondeur de la sédation, tant en réa qu'au bloc.
Reviews
Vos confrères qui ont participé à ce tandem l'ont évalué :
No review