Personalization
This training can vary between 2 and 4 days depending on the learner's needs
---
You want to personalize this training (number of days and availabilities), do you have any request ?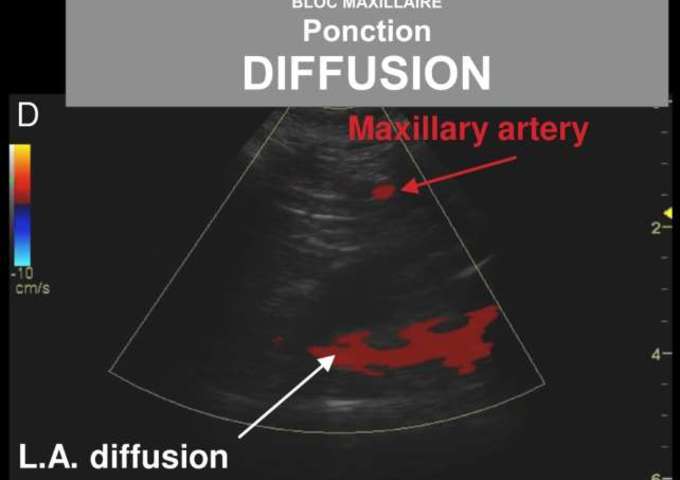 Regional Anaesthesia
Bloc Maxillaire sous Echographie
En France ou en Europe
Can move to your structure
Booked 7 times
flag Languages spoken : French
4-handed practice

Level required: all levels

Max 1 person

Duration : 1 day
Program
Beginner program
Grâce à l'échographie, le bloc maxillaire a beaucoup plus d'efficacité. On passe de 50% à plus de 80%.
Advanced program
Grâce à l'échographie, le bloc maxillaire a beaucoup plus d'efficacité. On passe de 50% à plus de 80%.
Practical aspects
-
Program details
Indications : Cure de fente Naso-palatine / Extractions dentaires supérieures. Les extractions multiples sont souvent réalisées chez des patients fragiles. L'AL n'apporte pas le confort suffisant surtout quand le nombre d'extraction est supérieure a 5. Le bloc du nerf maxillaire bilateral permet une anesthésie du nerf alvéolaire supérieur bilateral et des extraction des dents supérieures sans douleur.
My equipment
-
Associated skills
Fluid Therapy
Acute Pain
Awake Fiberoptic Intubation
Axillary block sous paraneural
Bloc du plexus cervial
Bloc sciatique par voie subglutéale
Bloc sensitif du nerf radial
Difficult Ventilation
Face, Cervical - eye - neck blocks
GA and Analgesia Monitoring
General Anesthesia
Hemorrhage Shock
Hypnosis
Jet Ventilation
Ophtalmology
Otolaryngology - Maxillofacial
PECS blocs
Perienural Catheters
Peripheral Regional Block
Peripheral Venous Access
Regional Anesthesia and Ambulatory
Sedation out of OR and ICU
Sub Glottic System
Target controlled infusions - Closed-loop
Trunk blocks
Ultrasound Guided Epidural Block
Ultrasound Guided Regional Anesthesia
Ultrasound-Guided Puncture
Video Laryngoscopy
foot blocks
Mentor
Your mentor
Le partage de savoir-faire est tres enrichissant. "Venez me voir et vous m'apprendrez" disait le Pr Vincent Chan. Je vous dirais "Venez, partageons, et apprenons ensemble en Tandem on se sent beaucoup mieux."
Reviews
Vos confrères qui ont participé à ce tandem l'ont évalué :
No review