Personalization
This training can vary between 2 and 4 days depending on the learner's needs
---
You want to personalize this training (number of days and availabilities), do you have any request ?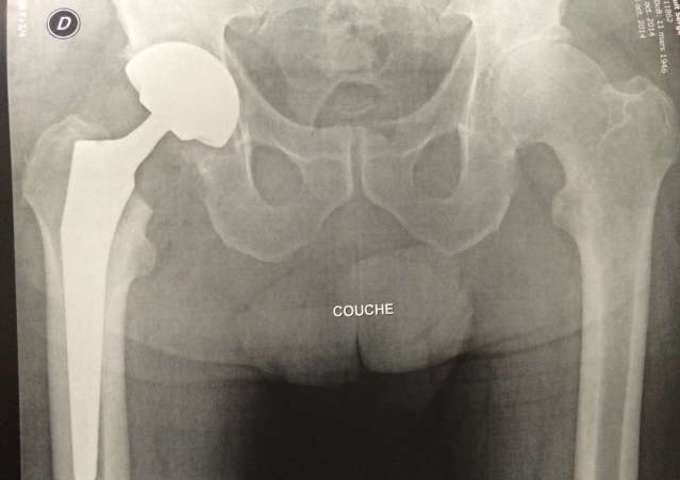 Hip - Thigh bone
PTH Mini invasive Rottinger
Clinique du Mail - 96 Allée du Mail, 17000 La Rochelle, France
flag Languages spoken : French, English
4-handed practice, Observation only

Level required: all levels

Max 1 person

Duration : 1 day
or adjustable on estimate
Program
Beginner program
Explication voie d'abord Trucs et astuces
Advanced program
Trucs et astuces Partage d'expérience
Practical aspects
Accueil la veille ou le jour même Bloc opératoire Discussion dossier
Program details
Chirurgie mini invasive, voie de Rottinger: - voie interstitielle - récupération rapide - moins de saignement - possibilité Ambulatoire - table opératoire standard Implants avec ou sans ciment, cotyle céramique embarquée
My equipment
Implants ATF - cotyle Exclusif - tige Silène
Associated skills
Arthoscopie de genou
Dysplasie de Hanche
Gonarthrose
Instabilité Rotulienne
Ligamentoplastie Genou DT4
PTG Uni-Interne
PTH: Voie de Rottinger
Reprise de PTG
Reprise d'Arthroplastie de Hanche
pathologie méniscale
transposition interne ou anterieure de tuberosite tibiale anterieure
Mentor
Dr Cedric Bouquet
Je suis Chirurgien Orthopédiste orienté membre inférieur et spécifiquement arthroplasties hanche et genou. J'effectue environ 200 PTH/an, 100 PTG/an et 50 PUC/an, plus les reprises. Je suis labellisé RRAC, et réalise une partie de mes PTH et PUC en ambulatoire. J'utilise la voie mini invasive de Rottinger pour toutes mes PTH, et ce depuis 7ans.
Reviews
Vos confrères qui ont participé à ce tandem l'ont évalué :
No review