Personalization
This training can vary between 2 and 4 days depending on the learner's needs
---
You want to personalize this training (number of days and availabilities), do you have any request ?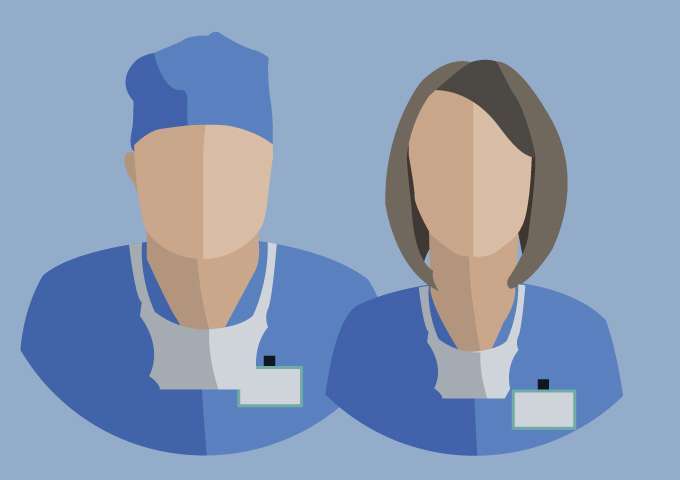 Regional Anaesthesia
Blocs de paroi thoraciques
CHU Toulouse - 2 Rue Viguerie, 31300 Toulouse, France
flag Languages spoken : French
4-handed practice

Level required: beginner

Max 1 person

Duration : 2 days
Program
Beginner program
Je vous accueillerai avec plaisir. Objectifs: autonomie après une journée de pratique dans les blocs de paroi.
Practical aspects
On se retrouve le matin au bloc à 8h pour une journée complète. Vous regarderez dans un premier temps puis vous pratiquerez à 4 mains sous ma supervision, selon votre niveau. environ 5 PECS+/- 1 Périthoracique. Activité importante par ailleurs de mise en place de cathéters de longue durée, dites moi en avance ce que vous souhaitez apprendre!
Program details
Les blocs de paroi sont d'un grand interêt pour la chirurgie du thorax et du sein. Notre activité est centrée sur la cancérologie en gynécologie: 10-15 patientes opérées par jour du sein. -Nous sommes très orientés ambulatoire pour la chirurgie du sein (85% des patientes). Les mastectomies sont hospitalisées. Nous réalisons quasi systématiquement des PECS pour l'analgésie. La grande majorité des chirurgiens adhère à cette prise en charge. -2/3 par semaine : ablations pelviennes tumeurs col/ovaire, utérus CHIIP. Péri thoracique et RAAC Bien maitrisés, les PECS blocs sous écho permettent une très bonne analgésie en per et post op.
My equipment
-
Associated skills
Epidural and Spinal Blocks/ TAP
Multimodal Analgesia
PECS blocs
Perienural Catheters
Peripheral Regional Block
Peripheral Venous Access
Regional anesthesia complications
Trunk blocks
Ultrasound Guided Regional Anesthesia
Ultrasound-Guided Puncture
Mentor
Dr Régis Fuzier
Reviews
Vos confrères qui ont participé à ce tandem l'ont évalué :
No review